Winter Expedition: Desert Thrills with Page's Premier UTV Tours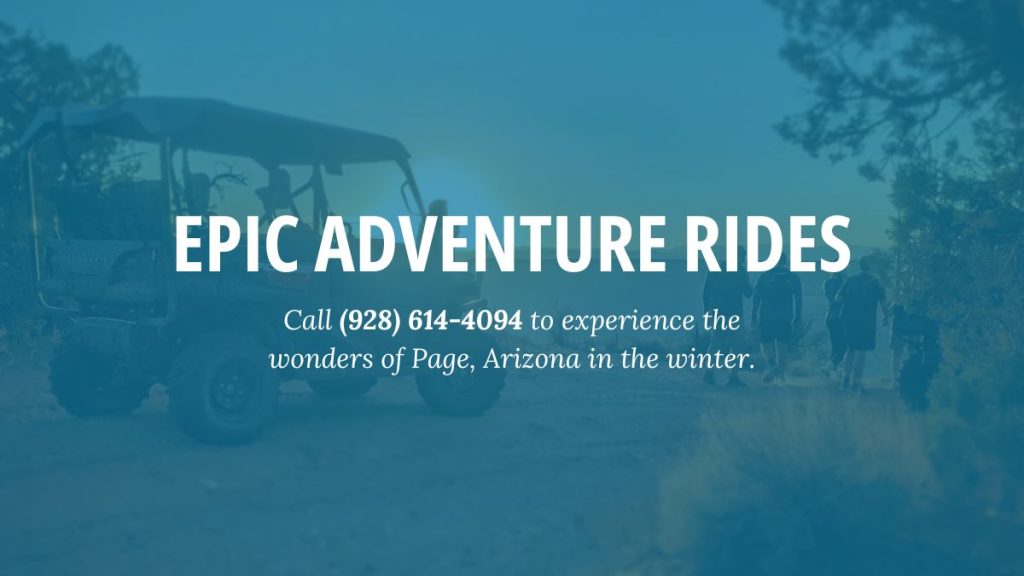 In the heart of winter, Epic Adventure Rides beckons thrill-seekers to embark on an unforgettable journey. Offering the best winter UTV tours in Page, Arizona, this renowned company invites adventurers to experience the magic of the season in a unique and exhilarating way.
Epic Adventure Rides sets the stage for an extraordinary desert frost expedition. As winter descends upon the iconic landscapes of Page, the UTV tours transform into a captivating odyssey through the red-rock wonders. It's a seamless blend of two contrasting elements, where the sun-kissed sands of the desert meet the serene beauty of winter, creating an unparalleled adventure that captures the essence of the season.
With years of expertise in providing top-notch off-road experiences, Epic Adventure Rides ensures that each UTV tour is a carefully crafted escapade. The specially designed winter routes allow participants to navigate through the iconic landmarks of Page, all while surrounded by the crisp air and the winter wonders of the Arizona desert.
What sets Epic Adventure Rides apart is not just the adrenaline-pumping UTV excursions but also the commitment to safety and customer satisfaction. Knowledgeable guides accompany each tour, offering insights into the region's geological wonders, wildlife, and the unique adaptations the desert makes during the winter months. Safety briefings are conducted before each ride, ensuring that adventurers can focus on the thrill of the journey with complete peace of mind.
Whether you're a seasoned off-road enthusiast or a first-time adventurer, Epic Adventure Rides caters to all levels of experience. The fleet of well-maintained UTVs, equipped with the latest safety features, ensures a smooth and enjoyable ride for everyone.
This winter, step into a realm where desert thrills meet the magic of winter with Epic Adventure Rides. Book your winter UTV tour in Page, Arizona, and embark on a journey that promises not only heart-pounding excitement but also a deep connection with the unique beauty of the desert in its winter attire. Join the expedition and make memories that will last a lifetime. For more information about winter UTV tours in Page, browse www.epicadventurerides.com.