Off the Beaten Path: UTV Adventures in Page, Arizona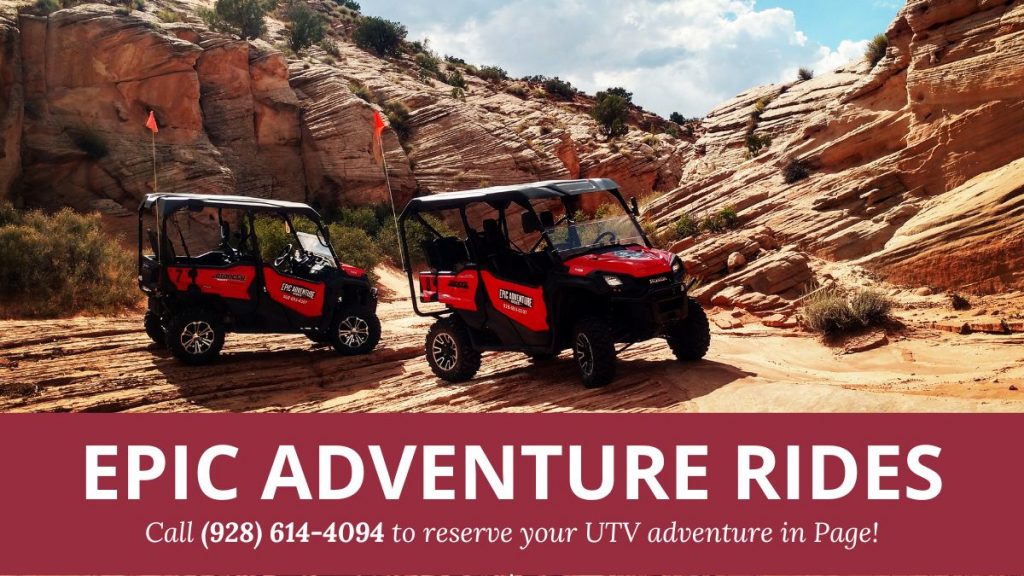 When it comes to exploring the picturesque landscapes of Page, Arizona, there's no better way to go "off the beaten path" than by embarking on thrilling UTV adventures. Epic Adventure Rides, a premier UTV tour company in the heart of Page, invites you to discover the natural wonders of this breathtaking region in a whole new way. Prepare to be awed by the beauty of the Arizona desert as you embark on unforgettable UTV adventures in Page through canyons, red rock formations, and pristine wilderness.
Page, Arizona, is renowned for its iconic attractions like Horseshoe Bend and Antelope Canyon, but there's so much more to this region than meets the eye. For those seeking a more exhilarating and immersive experience, UTV adventures in Page are the perfect choice. Epic Adventure Rides specializes in taking you off the paved roads and into the heart of the rugged, unspoiled terrain that defines this part of the Southwest.
Awe-Inspiring Scenery
The first thing you'll notice on your UTV adventure is the jaw-dropping scenery. Towering red rock formations, vast desert landscapes, and winding canyons will surround you at every turn. These UTV tours provide a unique perspective, allowing you to get up close and personal with the natural beauty that defines Page, Arizona. Whether you're an outdoor enthusiast or a nature lover, you'll find yourself captivated by the stunning vistas that unfold before your eyes.
Thrilling Off-Roading
UTV adventures offer more than just scenic beauty; they provide an adrenaline rush like no other. With Epic Adventure Rides, you'll tackle challenging off-road trails and navigate through terrain that would be inaccessible by conventional vehicles. The thrill of driving a UTV through the rugged desert terrain adds an exciting element to your exploration, making every moment an adventure.
Expertly Guided Tours
Epic Adventure Rides takes safety and customer satisfaction seriously. Their experienced guides are well-versed in the terrain and the UTVs, ensuring a safe and enjoyable journey for all participants. Whether you're an experienced off-roader or a first-timer, their guides will provide you with the necessary instructions and support to make your UTV adventure unforgettable.
Book Your UTV Adventure Today
If you're ready to break free from the ordinary and discover the wonders of Page, Arizona, in a whole new way, book your UTV adventure with Epic Adventure Rides. Explore the hidden gems, rugged trails, and breathtaking vistas that UTV adventures have to offer. It's time to go "off the beaten path" and experience the beauty of this desert paradise like never before. Epic Adventure Rides awaits your call to embark on the journey of a lifetime.
Don't miss out on the opportunity to create lasting memories and experience the thrill of UTV adventures in Page, Arizona, with Epic Adventure Rides. Start planning your off-road adventure today!