Navigating Nature's Wonders: Page, AZ Group Tours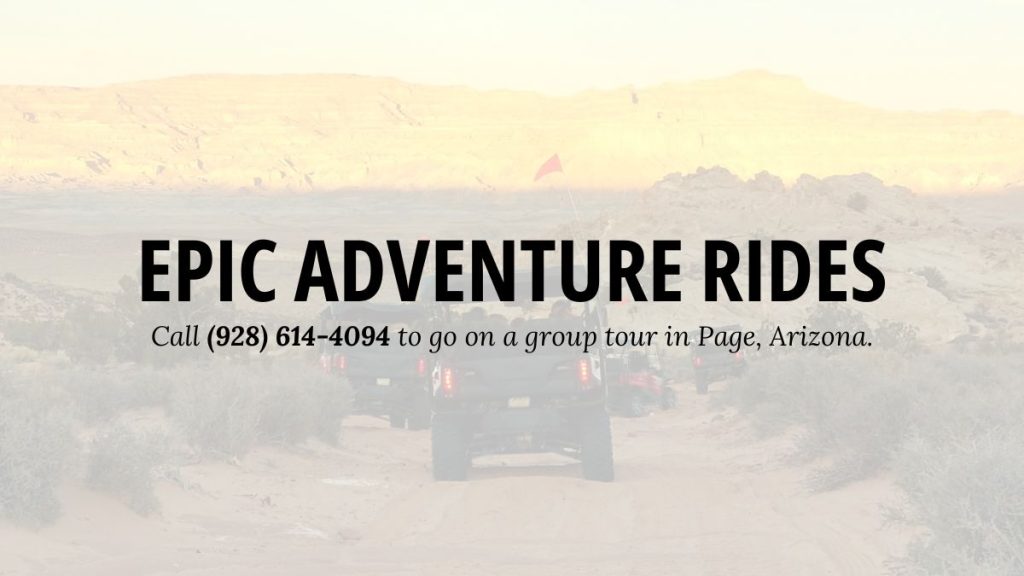 Nestled in the heart of the American Southwest, Page, Arizona, is a destination that beckons to adventurers and nature enthusiasts from around the world. If you're looking for the ultimate group tour experience in this remarkable corner of the country, look no further than Epic Adventure Rides. Their group tours in Page AZ are the gateway to discovering the awe-inspiring natural wonders that this region has to offer.
Epic Adventure Rides has established itself as a leader in providing unique and unforgettable group tours in Page, Arizona. Whether you're a solo traveler looking to connect with like-minded explorers or part of a group seeking a tailored adventure, Epic Adventure Rides has something special in store for you.
One of the standout features of Epic Adventure Rides' tours is their deep knowledge of the area's hidden treasures. Page, AZ, is renowned for its stunning landscapes, and the guides at Epic Adventure Rides have an intimate understanding of the best places to visit. They curate each group tour to showcase the most spectacular viewpoints and ensure that participants can capture the perfect photos to remember their journey by.
Safety and comfort are top priorities for Epic Adventure Rides. They offer transportation that is not only convenient but also comfortable, ensuring you have a smooth and worry-free journey. Your safety is paramount.
No matter your level of adventure, Epic Adventure Rides has a tour that suits your interests. From relaxed and informative explorations to more adrenaline-pumping adventures, they've got it all covered. You can choose from a range of options that cater to different preferences and physical abilities.
In conclusion, if you're seeking an unforgettable experience in Page, Arizona, Epic Adventure Rides' group tours in Page AZ are the way to go. Their commitment to providing exceptional and informative tours, combined with their knowledge of the region and dedication to safety, makes them the perfect choice for your next adventure. Explore the natural wonders of Page, AZ, with the experts at Epic Adventure Rides, and prepare for a journey that will leave you with memories to last a lifetime. For more information about group tours in Page AZ, browse www.epicadventurerides.com.