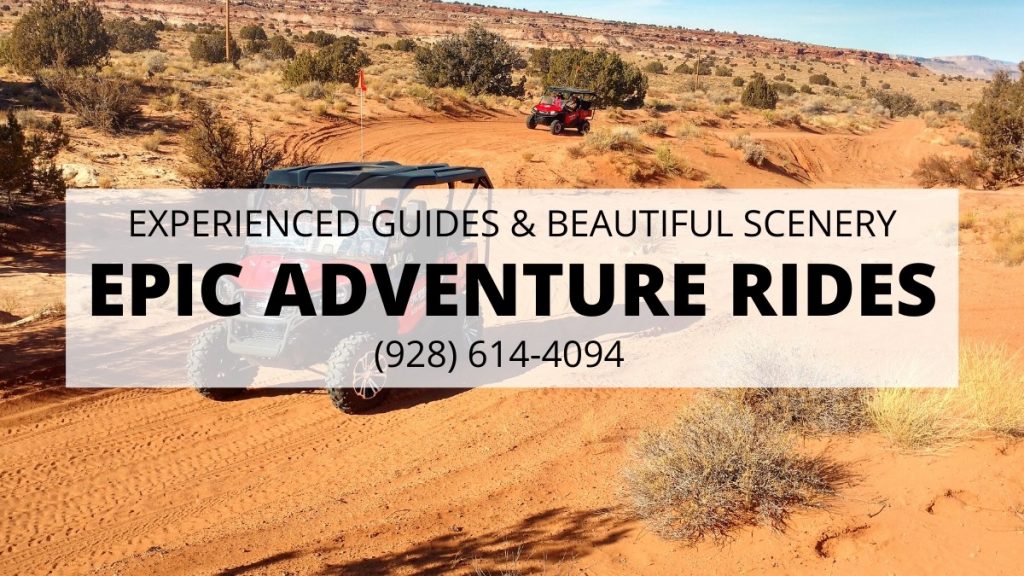 Page Arizona has absolutely stunning scenery and participating in a UTV tour is an easy and fun way to experience the natural world there. Page AZ guided tours run through Epic Adventure Rides allow visitors to get up close with the valleys and cliffs of Arizona's most beautiful natural formations.

Epic Adventure Rides offers a variety of guided UTV tours through the beautiful Vermilion Cliffs and Grand Staircase National Monument. While visitors can experience the monument through hikes, UTV tours allow visitors to cover a lot more of the park in much less time. Using a UTV is more accessible for all ages and abilities and it reduces the risk of experiencing heat stroke or exhaustion in the hot Arizona weather.

Page AZ guided tours offered by Epic Adventures Rides are safe, fun, and exciting. Almost all of their tours are either private or semi-private ensuring that the experience is personalized and self-paced. Experienced guides encourage guests to enjoy the scenery at their pleasure and take lots of pictures, and customers can even drive the UTV's themselves for maximum adventure. Epic Adventure Rides offers a variety of tour packages, including a sunset and stargazing tour for guests who want to enjoy the Vermillion Cliffs and Grand Staircase National Monument in a different way.

Involving local guides in Page AZ takes the burden off of visitors to plan the trip and educate themselves on the location. Knowledgeable, professional tour guides allow guests to relax and soak in the experience while the guide handles timing, navigation, and safety. Guides make trips more interesting as they are well-informed about the area and can answer visitor's questions. Local guides in Page AZ know all of the hidden spots to most enjoy Arizona's beauty and save tourists a lot of research in trying to find and access the best locations in the national park.

The experience includes all the necessary safety equipment, a vehicle orientation period, and refreshments for the road. The company also accommodates special occasions with customized tours and is even able to accommodate outside catering. The tours typically last 1.5 to 3 hours and they usually only accommodate a few people to make the experience personal, but Epic Adventures Rides works with their customers to also accommodate large group tours and events.