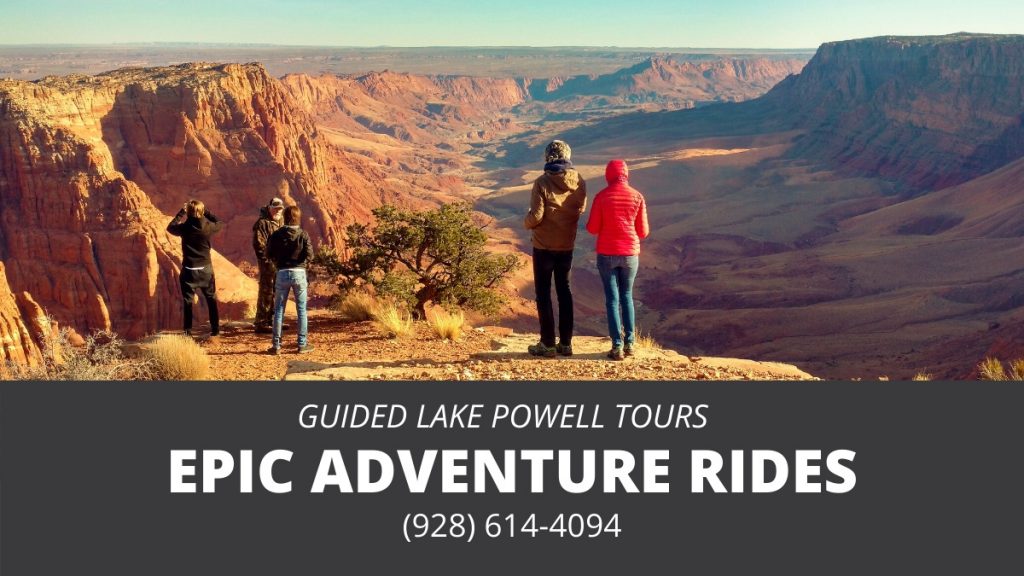 You've seen pictures of the graceful, undulating red sandstone of Horseshoe Bend on the Colorado River, and you're ready to see it yourself. Likewise, Vermilion Cliffs National Monument and Grand Staircase National Monument in Utah are among the most amazing destinations in North America. The incredible landscape around Page, Arizona and Lake Powell are among the most photographed in the world, so get out your camera and get ready for awe-inspiring Lake Powell tours by utility terrain vehicle (UTV).

The Red Rock Country around Page and Lake Powell have a long, mysterious history; it was settled more than 12,000 years ago, and the ruins of the ancient Native American culture dot the colorful, undulating landscape. Today, the region is teeming with wildlife, and it's not unusual to see desert bighorn sheep, pronghorn antelope, coyotes, cougars and dozens of bird species, including the iconic bald eagle. There are even several species of very rare fish, living in the streams traversing this arid region.

UTV tours in Page AZ are a once-in-a-lifetime way to experience the epic landscape of Red Rock Country and Epic Adventure Rides can get you into the wild with a small, guided UTV tours in Page AZ, or, they can put you behind the wheel with their "You Drive" option. Don't worry about getting lost; even with the You Drive tour, you'll still have your own personal trail guide in a separate UTV to make sure you are safe on your epic adventure and don't miss a thing.

The Epic Adventure Rides VIP package not only puts you behind the wheel, but also packs the UTV with highlighted destinations and other goodies. This is the preferred package for a romantic honeymoon or wedding anniversary.

Epic Adventure Rides provides everything you'll need to simply relax and enjoy the most unique Lake Powell tours available. No matter what tour you choose, you'll get a personal guide, as well as a cooler filled with cold drinks and snacks, and gloves, goggles, and a helmet to enjoy your ride through the desert safely.

The best way to experience this epic, American landscape up close and personal is by UTV. It's the way the locals enjoy life and, for visitors, it's the experience of a lifetime, so grab your camera and spirit of adventure and let's get going!