Creating Unforgettable Memories: Special Occasion UTV Tours in Page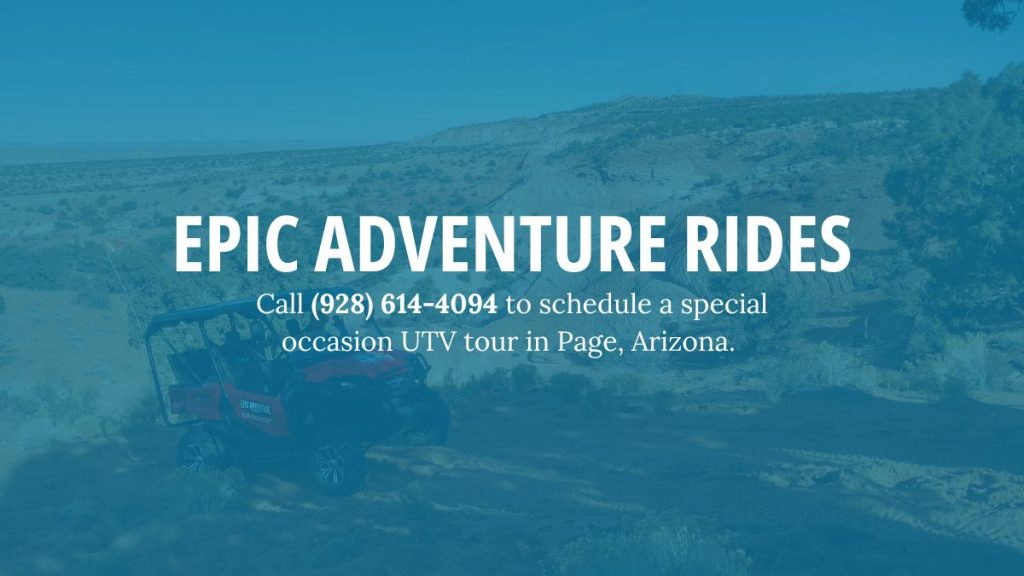 When it comes to experiencing the breathtaking beauty of Page, Arizona, nothing quite compares to the thrill of UTV tours in Page. Epic Adventure Rides, a premier UTV touring company, understands that some moments in life deserve to be celebrated in a unique and unforgettable way. That's why they offer specialized UTV tours, perfect for those seeking to mark their special occasions surrounded by the stunning landscapes and exhilarating off-road adventures that Page has to offer.
Special Occasion Tours
Whether it's a milestone birthday, an anniversary, a bachelorette party, or any other cherished event, Epic Adventure Rides has designed their special occasion UTV tours to cater to every celebration. Their dedicated team works closely with guests to customize the tour according to their preferences, ensuring that the experience becomes a cherished memory for years to come.
Expert Guides for a Safe and Enjoyable Experience
Safety is of the utmost importance to Epic Adventure Rides. Each special occasion UTV tour is led by experienced and knowledgeable guides who are well-versed in the area's terrain and conditions. They ensure that all participants are equipped with the necessary safety gear and provide comprehensive instructions on UTV handling, allowing guests to navigate the rugged landscape with confidence.
Capturing Memories Forever
The team at Epic Adventure Rides understands that special occasions deserve to be cherished for a lifetime. Therefore, they want you to capture every exhilarating moment during the UTV tour. Guests can relive their joyous experiences and share them with friends and family, ensuring the memories last well beyond the tour's end.
Contact Epic Adventure Rides
For those looking to commemorate their special moments in an extraordinary way, Epic Adventure Rides' special occasion UTV tours in Page, Arizona, offer an unparalleled adventure in a stunning natural setting. Whether it's a small intimate gathering or a larger group celebration, their personalized routes and experienced guides ensure a safe, exciting, and unforgettable experience for all. For more information about their epic UTV tours in Page, browse www.epicadventurerides.com.